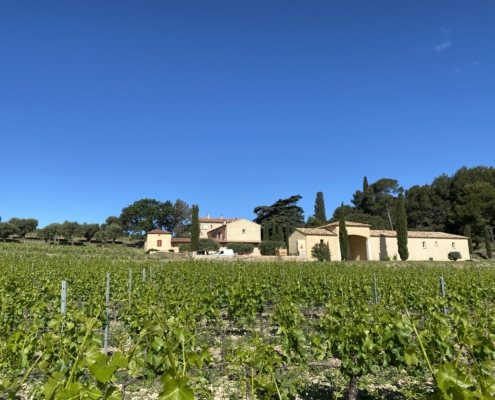 The Registered Designation of Origin (AOC Bandol) exists since 1941.
The estate of la Garenne is located 5 km from the Mediterranean Sea in the valley of Saint Côme.

Having long been dedicated to wild rabbit hunting, the land was devoted to viticulture by Count Jean de Balincourt.
Since the first vinification, in 1965, the estate hasn't stopped growing and actually covers 27 hectares of which 22 hectares are in (AOC).
On a clay and limestone soil from the neo Cretaceous, the vineyard is mostly planted with mourvedre, cinsault and Grenache, black varietals that seems to have found in the country of Bandol its ground of preference. The grapes obtain an optimal quality due to the microclimate and 3000 hours of sunshine.
Today the culture of the vine is provided by a traditional tillage, a reasoned soil treatment, manual grape harvest, grass cover depending on the configuration of the land, goblet pruning for mourvèdre and training for cinsault. The estate is moving towards an integrated production.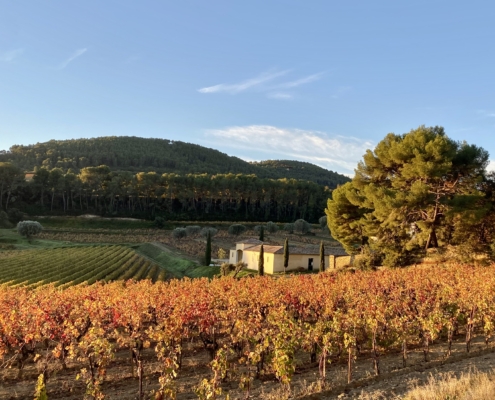 The density is 5000 plants per hectare for all new plantations and the productivity is maximum 40 hl/ha for the rosé and white wines and 38 hl/ha for the red.
Since 2000 the estate has found a new dynamism thanks to Beatrix de Balincourt, whose efforts to make discover the production of La Garenne leads her to participate in international wine fairs in order to find new markets. At the same time she provides a warm reception of the public, in the convivial atmosphere in the tasting cellar.
Domaine de la Garenne produces 70% of rosé and 30% of red wine and some years a little bit of white wine.